Municipalities are the most dynamic and innovative order of government in Canada. Being on the front lines of Canadians' daily lives means that municipal leaders must be constantly responsive to new challenge and opportunities as they arise. That responsibility means we must constantly be learning and seeking new partnerships.
That's why FCM is proud to present our newest webinar series: Collective. Through this series, we will bring to you in-depth conversations and discussions designed to connect you to the latest thinking around some of the most pressing challenges in Canadian municipal life.
These new connections—delivered alongside partners from the most cutting-edge leaders in the private sector—will help you re-examine your community's needs and develop new solutions to stay ahead of the curve.
Join us as we present a moderated discussion with a wide array of panelists, and take your questions.
---
NEW WEBINAR
Main Street recovery: Reviving communities through data
Presented in collaboration with Moneris
Focus
Municipal leaders know that Canada's downtowns – from rural main street to urban cores – are still working to recover from the effects of the global pandemic. With small businesses looking for support, industry looking for stability, and families looking for affordable options close to amenities they care about, the core of our municipalities and communities are essential to Canada's present and future.
FCM is proud to present Main Street Recovery: Reviving Communities Through Data alongside our partner Moneris as the next edition of the FCM Collective webinar series. This 60-minute discussion will feature municipal and community leaders from across Canada reflecting on their early successes following the COVID-19 pandemic in drawing more people back to main street and giving downtowns the revitalizing lift they need.
In this session, you will learn more about:
Strategies and insights that help drive Canadians back to core areas. How can local leaders set the conditions for a bustling downtown, no matter the size of the community? What data needs to inform that decision?
How to approach building community cores where families and businesses alike can thrive. At a time when work habits are changing and housing is a national issue, how are community leaders approaching this work from a quality of life perspective?
Reversing business flight. Small business and essential amenities are crucial to building a sense of community. We will discuss how to give local business and services the confidence they need to stay, and grow.
Moderator
David Cooper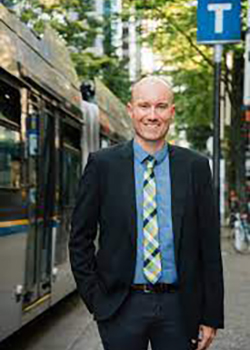 Principal, Leading Mobility
For over 15 years, David Cooper has contributed to numerous transformative transportation initiatives across Canada. David is the principal and founder of Leading Mobility Consulting. David's distinctive experience as the only urban planner in Canada who has practiced in the public sector in Vancouver, Calgary and Toronto provide clients unique perspectives on how to successfully shepherd complex projects through large municipal and regional governments. 
David has been involved in several city building initiatives that leverage data for transformative outcomes including the King Street Transit Priority Pilot, several rapid transit projects and transportation studies from coast to coast.  David recently co-authored Canadian Urban Mobility 2.0 for Transport Canada, a detailed analysis on how prepared Canadian municipalities are to facilitate mobility innovation in terms of processes, data, decision making and partnerships.
In addition to his transportation planning practice, David firmly believes in supporting and facilitating success for new community builders through his work teaching as an adjunct faculty member at several institutions including the University of Alberta, University of Calgary, Toronto Metropolitan University and the University of Toronto.
Panelists
Sean McCormick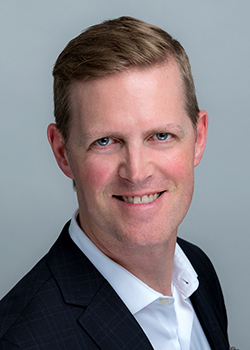 Head of Growth Strategy, Spendscape
Sean McCormick is an expert in consumer spending data. Sean joined Moneris in 2015 and is the Head of Growth Strategy for Spendscape, a Moneris company, which enables private and public sector organizations to use payment data to improve their forecasting capabilities, acquire new customers, and inform policy decisions.
Tom Girvan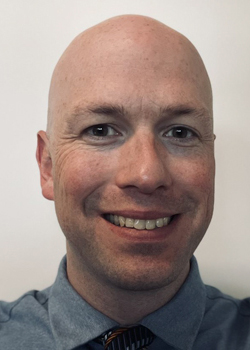 City of Edmonton, Director, Downtown Vibrancy and Safe City, Urban Planning and Economy
Tom Girvan is the Director, Downtown Vibrancy and Safe City for the City of Edmonton, which provides leadership, expertise and coordination in the delivery of activities that contribute to a safe and vibrant city with a focus on downtown Edmonton. This includes leading the implementation of the Downtown Vibrancy Strategy, focusing on collaboration with community partners, organizations and businesses with a vested interest in the future of downtown.
Kay Matthews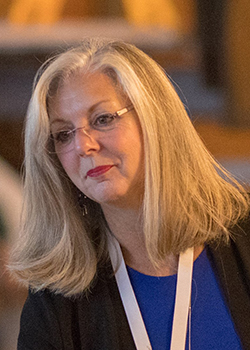 Executive Director, Ontario Business Improvement Area Association (Mississauga)
Kay Matthews, since 2011, is the Executive Director of the Ontario BIA Association representing 300+ BIAs in Ontario. She has spent 20+ years in BIA management; 10 years in an Urban BIA and 5 years in a Rural BIA.  Having worked in the Heritage and Arts sectors in Mississauga for 10 years, this brings her total Community Development experience to more than 30 years.
Kay has overseen three Accessibility Projects for OBIAA, the Investment of BIAs Project and Ontario's Digital Main Street Project. Kay speaks at various events, facilitates Strategic Planning as well as teaches Governance to BIAs.
Kay additionally has organized and executed large scale events such as the Bread and Honey Festival, Mississauga's Carassauga and Santa Claus Parades and the annual BIA Conference.
Nelson Rogers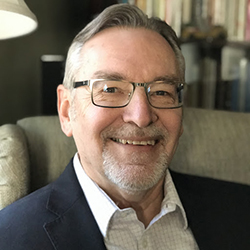 Principal Consultant, Community Ingenuity
Nelson Rogers is a researcher and consultant in areas related to community development, and applied research and innovation with particular expertise in rural contexts. Nelson has a doctorate in Educational Administration with a specialization in the study of rural colleges. He has worked with community groups, local governments, NGOs, and colleges on community analysis, environmental scanning, strategic planning, and related services across Canada and in Bermuda, Kenya and the Philippines.  Nelson previously worked at Algonquin College as a professor, research manager, director and dean. He is a co-author of the Big Data for Small Places program, a capacity-building approach to rural data utilization, and is currently an advisor to the Rural Ontario Institute rural data dashboard project.
Past webinars in this series
Webinar recording: Building the right workforce, with the right skills, right now
Webinar recording: Strength and innovation in rural Canada
Webinar recording: Creating Inclusive and Equitable Municipalities